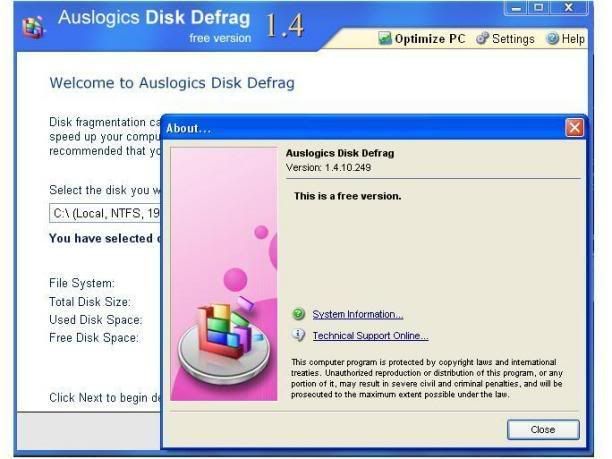 Hard disks are by far the slowest component in your computer. CPU and memory work much faster than hard disks because they do not have moving parts. Therefore fragmented disks often become a bottleneck of the system performance.
Besides causing slowdowns, fragmentation makes the disk drive heads move too much when reading files which leads to freeze-ups and system crashes. It is important to keep your disks defragmented and optimized as much as possible.

Auslogics Disk Defrag
was designed to remedy system sluggishness and crashes caused by disk fragmentation. It is optimized to work with today's modern hard disks. Auslogics Disk Defrag is extremely simple to use, does not require any analysis phase and is faster than most of the other disk defragmentation software. It will help you get the maximum performance out of your expensive hardware investments. And, what's most important, it's absolutely
free
.