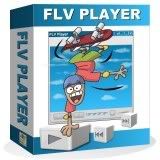 The #1 Free Flash Video Player
Play FLV Files on any PC
Zoom to 2x or full screen.
Includes free audio recorder option.
Looking for an easy way to play FLV (Flash Video) files downloaded from YouTube and other video sites? Get the free Applian FLV Player. It's easy to use, and you can view videos at 1x, 2x or even full screen. Download this fully functional software for FREE now!
Free Bonus:
The Applian FLV Player includes an option to install
Freecorder Toolbar, a free audio recorder that works right within your browser. This lets you make MP3's from anything you can hear on your PC, including sound tracks from videos, music, and more.