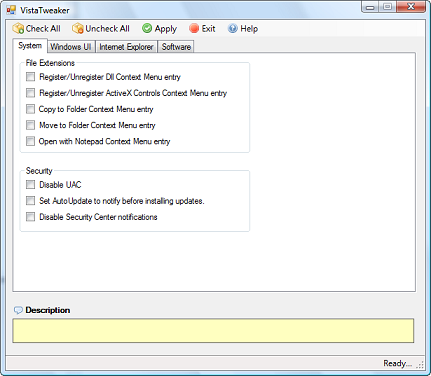 VistaTweaker is a comple tweaking utility designed for windows vista in mind. By using it you can have your computer configured exactly the way you want.
Features:
* The interface is nice and simple.
* Every tweak has its description so the user can see what each one does.
* Tweaks are organized into tabs, each tab is subdivided in sections by group boxes. This way it is easy to find the tweak the user is looking for.
VistaTweaker works on XP and Vista, but there are tweaks that works only on Vista. I will come up with something to let the user know wich ones work on XP.