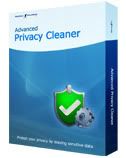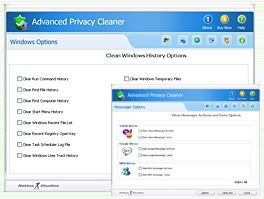 Advanced Privacy Cleaner allows you to regain your computer's privacy with ease. This simple tool cleans your tracks with a single click. The program deletes only the types of tracks you select. After your tracks are clear, your privacy will be more secure and your browser will run much faster.
Features:
*
Cleans tracks from your computer with a single click.
*
Provides different categories of track types to delete.
*
Deletes temporary installation files, various log files, browser files etc.
*
Deletes tracks from Internet Explorer, Windows searches and more.
OS : Windows 98/ME/NT/2000/XP/Vista.