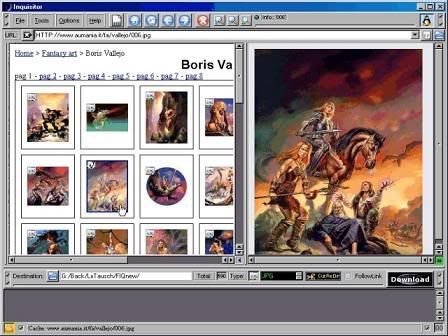 Inquisitor 020907


A visual Site Ripper/Offline Browser with an embedded multiconnect FTP client
Inquisitor is a visual Site Ripper/Ofline Browser to select and download images shown as thumbnails directly from a displayed website in a specified destination directory.
Inquisitor includes a local File Manager like "Norton Commander", a multiconnect ftp-client, and the possibility to display captured websites with "Infiltrator-Mode".
The program also includes a HTTP scanner. No dangerous HTML/Java Code will be executed, even on a Windows System. Includes a very usefull save HTML interpreter.